1001 Video Games You Must Play Before You Die


I saw this book at Borders the other day and thought it looked pretty cool. Apparently it's part of a "1001 _____ You Must Do Before You Die" I haven't previously heard of, but it's an absolutely huge full color manual of essential games as determined by some of the folks at Edge Magazine. The retail price is a bit on the high side (fixed by ordering on Amazon or taking one of those 30%+ coupons to Borders, but there's a ton of content and it's quite nicely written. Some of the Amazon reviews are slightly critical of their choice of games, but it's quite broad and it works well. The only thing that stuck out in my mind is the inclusion of
Cruise for a Corpse
when there are far more interesting adventure games to choose. Then again, the recent Retro Gamer also featured the same game in its excellent "best adventure games that aren't made by LucasArts" article, making me think it just must be a European thing.
100 Videogames (BFI Screen Guides)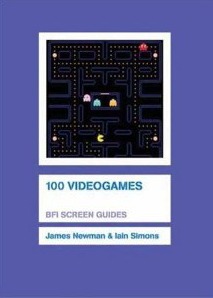 This book is a few years older and isn't quite as broad. It's shorter and in black and white, but the articles themselves are longer, and usually fairly interesting essays. They aren't marked as "essential" or anything, just 100 games that the author thought were interesting and worth writing about.
The Video Game Archaeologist


A series of self-published books focusing on a variety of retro subjects. There's a
Sega Master System Game Guide
as well, although it appears to mostly focus on US releases, as far as I can tell. I haven't picked these up myself but you can check out the author's website at
http://www.thevgatv.com/
for some samples.
Graphic Adventures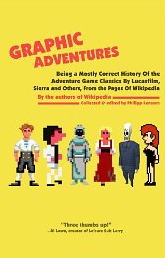 This book on graphic adventures largely consists of re-compiled Wikipedia articles, but there are a handful of original interviews that are quite good. You can also download the whole thing for free at the
author's site
, although part of the profits for the book are being donated to the Wikipedia foundation.
Art books
Udon's been putting out some absolutely fantastic art books lately - my favorites are the
Mega Man Complete Works
and
SF20: The Art of Street Fighter
. It's worth keeping an eye on
Okami Official Complete Works
too, as it seems to go in and out of stock regularly, and the jackasses on the second hand marketplace immediately quintuple the price any time Amazon runs out of copies. A couple new books have cropped up lately too, to be released in the coming months:
Valkyria Chronicles: Design Archive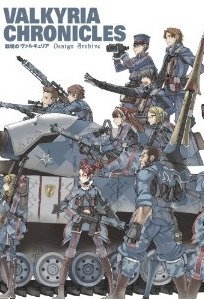 I've seen the Japanese version of this book at conventions and it's brilliant, filled with both character and mechanical designs. Given the quality of Udon's other art books, they'll probably be translating the many interviews and design notes, too.
Atelier Series: Official Chronicle


I'm not really a fan of the Atelier games, but some of the artwork, especially in the more recent games, is quite pretty. I'm not sure if this is published by Udon or not, and information appears to be slim at the moment.
I may as well solicit suggestions for any other decent video game book that's been published recently. There's still too few them in an era where book stores have shamefully devoted whole shelves to "supernatural romance" sections.
QUICKIE EDIT:
Oh,
Gamespite Vol 7
is out now too!