Congratulations Sega, you've done it: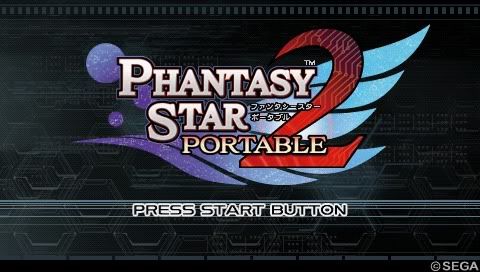 It's pretty simple how this was accomplished too:
1. After selecting
Story Mode,
they thrust me into an
unskippable intro movie.
2. Followed by an
unskippable "in-game" cutscene
and
another unskippable movie.
3. Which is then followed by
another unskippable dialog scene.
At this point it already feels less like Phantasy Star and more like
Sakura Taisen.
4. Alright,
I can finally start slashing!
Oh
what do you want now
little girl? YES,
I KNOW HOW TO FREAKING SLASH,
THE GAME HUD
ALREADY TOLD ME THAT.
5. Yay,
I'm slashing things!
Gah, why did the game
stop again?!
Okay, apparently Sega's
tutorial
and
HUD designers
never talked to each other when they were developing this.
6. Oh great,
a dialog scene
right when we're in the middle of a dungeon (did I mention it was unskippable?). Really great place to have some idle chit-chat which might alert the monsters' presence to our location. Brilliant writing there, Sega.
7. After several minutes this going off and on during the dungeon, we finally get to
the boss,
which was beaten without much of a problem and disintegrated in
a
puff
of
purple
smoke.
I SAID DISINTEGRATED IN
A PUFF
OF
PURPLE SMOKE.
Dear God, Sega's terrible at writing.
8. Oh great, another
unskippable CG cutscene.
And...
hey,
this is the
same video
that played if you let the Corporate Logos fly by after the game boots up. Except you can't skip it this time!
9. Then they started talking some more after this video, and around this point, I kind of gave up. I'm also giving up on providing screenshots for the game at this point to show you how tired I am at doing this.
If this is part of the result from Sega announcing that
they're going to be an animation studio,
then I have one message I'd like to say to these guys:
Leave this crap on your anime, not in your games.