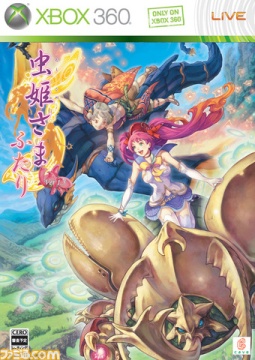 I woke up this morning to find out that Play Asia had shipped my copy of Mushihime-sama Futari, which, combined with cheapass shipping and holiday mail service, means it might make it here by Christmas. But that's okay - if I were in a rush I would've ordered it from NCS, which has the benefit of being located approximately an hour away from me, instead of halfway across the globe. In the meantime, I've been pondering my love/hate relationship towards Cave shooters in general.
I love them because, aesthetically, they're brilliant. The gorgeous, sparkling sprite work, the consistently excellent music, the hypnotic bullets - it's such a wonder to see in action that it makes me completely unable to enjoy any similar game by other companies (Psikyo in the late 90s, probably its equivalent would be Milestone, today).
I hate them because of their attitude. Unless you're the type of gamer who plays games either for score, or to single credit them, then they all become fairly disposable experiences that last for maybe 20 minutes before you've seen everything they have to offer. Any time anyone makes a comment criticizing this, shooter fans go all apeshit about how they "don't get it", but really, it's quite a valid issue. You couldn't make a Gears of War that lasted twenty minutes but asked that the gamer kindly not continue every time they died, and charge $60 for it - you'd get laughed off the street. (That actually does sound like kind of a neat extra mode, at least.) But this has somehow become the standard. Now, I have no problem with difficult games, but there needs to be some kind of middle ground - demanding an all or nothing relationship with the gamer is just too arrogant for me to become involved with.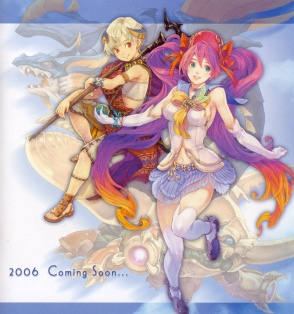 The issue stems from Cave games all originating in the arcade. When you're staring down at a vertically oriented monitor, inches from your face, surrounded by the thick haze and odor of smoke (a mainstay of Japanese arcades), and every death is essentially money out of your pocket, plus the thrill that maybe someone behind you is checking our your shumpping skills - it's something that just can't be replicated on the consoles, when no one's around and continuing is as easy as hitting the Start button. What motivation is there to play it "properly"?

Most publishers realized this a long time ago and started adding additional content to their home ports, particularly fighting games. Treasure games have done it right, by essentially making the Saturn mode of Radiant Silvergun a shooter/RPG hybrid, and limiting continues in Ikaruga until you've spent enough time with it. Even Mars Matrix added a store which added significant longevity. Two of these three games also gave a reason to aim for high score beyond just pride - quicker advancement in Radiant Silvergun, and extra money for the shop in Mars Matrix. These are all great ideas! It prevents an arcade-style game from seeming disposal, and puts some kind of worth into paying attention to scoring mechanics, which are usually explained quite poorly, if at all, making them seem shallower than they really are. Stuff like this will always, always hurt the game in question.



To their credit, most of Cave's home ports have had some kind Arrange mode, but these are often more difficult than the standard mode - they're not making it more accessible, and it's more like preaching to the choir. They do this because they have a large enough audience to sustain these kind of tactics. This is also the same audience that will routinely plunk down quadruple digits worth of moola to buy PCBs for play on their Superguns, and tend to write 10,000 word philosophical ponderances on the purity of scanlines.

Well...that's OK, I guess, if it makes Cave money, but they've also alienated a good portion of the rest of the shooter fan base - the kind of guys that grew up more on Gradius, Parodius and R-Type, all games that were also born in the arcade, but were also perfectly suitable for home play. Realizing the potential for diminishing returns, Cave took the easy route by pandering to the otaku audience, which is how you get shooters based off of gothic lolitas and fat chicks. This in also the kind of stuff that only flies in Japan, making nearly impossible to export. You can try to sell Raiden in the US without much hassle, but it's way more trouble trying passing off the fetishy boobage of, say, Pink Sweets. (It's not impossible, at least - it's no worse than Ar Tonelico, but outside of the aesthetic, they're completely different audiences.)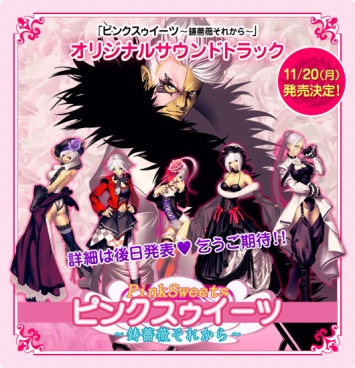 Still, I think the shrinkage of the console gaming audience in Japan has forced Cave to look West, which is why Mushihime-sama Futari is region free, even if it may not see domestic release. And they're at least trying a lot more than they used to, wherein in the past they've just contracted their games out to other developers with varying results. The Xbox Live Leaderboards go a way towards contextualizing high scores, making that aspect a bit more attractive, as do Achievements. From what I'm hearing, there are also more interesting modes to check out, which should also help expand its appeal. I'm hoping that's the case, at least. I haven't minded the rather bloated costs of the console Cave games in the past, because they've all appreciated in value. I have no idea how much the PS2 Ibara costs now, but it's way more than retail. At least, maybe it'll give the game some more lasting appeal before it gets shelved like all of the others.