It's a sad state of affairs when an article warrants a title like this.
Unfortunately, as evidenced by controversial statements by everyone from Fez's Phil Fish to Megaman creator Keiji Inafune to Metal Gear's Hideo Kojima, the Japanese industry is rapidly becoming an easy target for ridicule and extensive criticism; as if it wasn't enough of one already.
Phil Fish
"your games just suck"
Keiji Inafune:
"Before you can win again, you must first acknowledge your loss. And then be prepared to start over again. For many years Japan was the winning team. Thanks to those victories we became big-headed. As someone who spent many years at a major company I was able to see that first hand. But I am ashamed to admit it but whenever I travel overseas I feel as if Japanese games are becoming a blast from the past. They have become great memories and little more.
"But there is a limit to how much business you can do trading on past glories. We rarely see new creations from Japan. So we stick to our memories and we ship an HD version. I feel that's the upper limit that we are showing to users today. It's not what they want.
"In Japan I believe that we still have some of the power to create brands. But what we don't have are the people who will pour in a huge amount of effort. What we have is the result of us having relied heavily on brands in the past, neglecting efforts to create something new."
(Source)
Inafune's been one of the most vocal critics of the Japanese industry, starting with his comments at Tokyo Game Show:
"Personally when I looked around [at] all the different games at the TGS floor I said 'Man, Japan is over. We're done. Our game industry is finished."
Hideo Kojima:
"A lot of creators are just focused on Japan and the Japanese market and aren't really aware of what people around the world want.
"The Japanese games industry has fallen to a point where Japanese movies were at as well - these small indie movies set within Japan with a Japanese story done on a low budget. Because the scale is so small we can't get the budget to make it succeed on a global level.
"In contrast to that, most Western studios approach things from more of a Hollywood standpoint where they're looking at making their games a very global success and looking at how they can sell them in various markets.
"From the very beginning they have those goals and are able to get the proper budget and commit the proper technology to it."
Source
So from the indie scene to Japan, the consensus ranges from 'the industry is finished' and 'over-reliance on classic brands' to 'they lack technological skill' to 'their games just suck'.
Are Japanese developers as ignorant and incapable of creating good games as these guys make it seem? Yes, anyone could easily reference tripe like Idea Factory's shamelessly pandering RPG titles or the ever-present moé visual-novel/dating sim, but that's the equivalent of using games like Duke Nukem Forever and X-Blades as an example of what the western market can produce.
Maybe I've been playing games in an entirely alternate universe than them, but here's a few titles from the past couple years which I think showcase that Japanese ingenuity and creativity is alive and well.
Catherine
The game so nice, I bought it twice. Catherine was developed by Atlus's staff using an elaborate reworking of the Gamebryo engine to get started with their first HD project. Since its successful launch both in Japan and the states, they've since begun work on Persona 5; which will no longer use Gamebryo as a foundation, but a brand new engine developed from their experiences on Catherine.
A modern-day trip through a man's attempt to survive his waking and unconscious nightmares. Catherine focuses on a slacker by the name of Vincent, torn between two women, sheep, blocks, and liquor. Love the game's block-pushing gameplay or hate it, there is nothing quite like it on the market, a standard set by Atlus titles in general.
Shadows of the Damned
(staring Garcia F!cking Hotspur)
When it comes to developers not afraid to push boundaries and try new things, whether for better or for worse, Grasshopper Manufacture are pretty much the defining example.
Suda 51, the lunatic behind such quirky projects as
Killer7
and No More Heroes, united with Shinji Mikama, Akira Yamaoka, and a global team ranging from an Italian director to western Q&A, to devise a Resident Evil 4-like that delivers insanity and hellish gunfighting in spades.
Garcia's trip is full of intentionally cheesy dialogue, rampant offensive humor and visuals, and copious amounts of demons getting their heads blown off. There's also a charming talking skull by the name of Johnson(apologies to Murray) who is equal times a witty companion and a variable source of demon-disembowling weaponry.
Dark Souls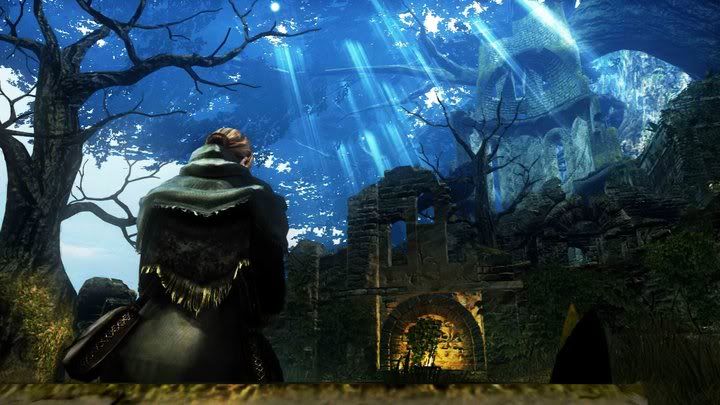 I'd hope From Software's spiritual successor to Demon's Souls doesn't require introduction, but just in case.
Demon's Souls, itself a spiritual successor to From's long-running
King's Field
franchise, brought the dark fantasy genre and unforgiving difficulty back to the RPG. Not only is the game extremely minimalist in assisting the player and storytelling, but the online components further add to the experience by encouraging jolly co-operation with unknown faces, as well as the ever-present threat of being invaded by another player deadset on separating you from your soul(s).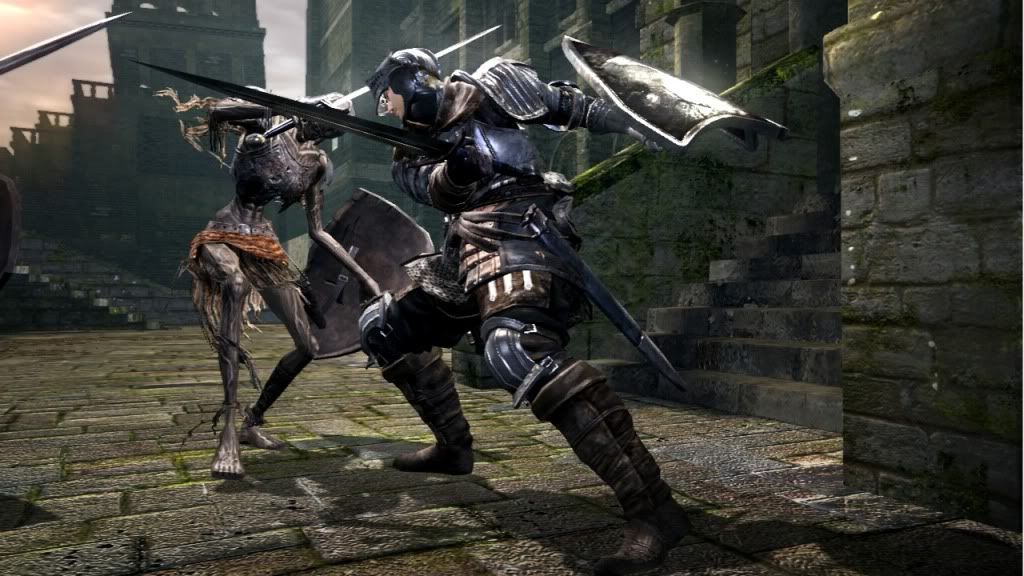 Dark Souls builds on this further by creating a gigantic open-world experience, where the player is capable of going anywhere they please, at any time, without need for selecting areas from a hub as in Demon's Souls. The end result is a game with immense opportunity for customization, and if the player reads into the subtle dialogue and world enough, one of the more engrossing plots and assortments of characters the industry has to offer.
The 'Yakuza' Franchise
One of Japan's most popular gaming franchises, thanks in no small part in its similarities to Shenmue.
All the Yakuza games, from the PS2 to the PSP to the PS3, transpire in the vast city of Kamurocho. Take in some Karaoke, visit hostess bars, and beat the ever-loving hell out of thugs who think they're better than you with anything you can get your hands on.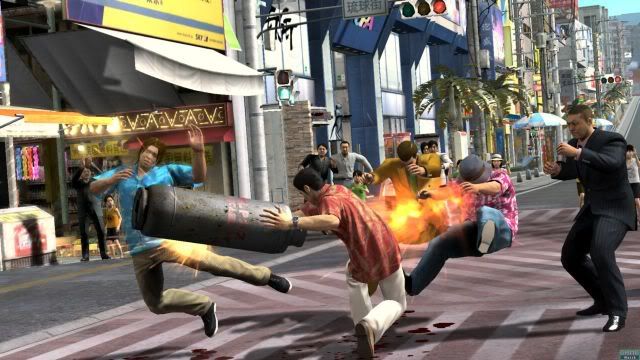 Just another day in the life of a Yakuza.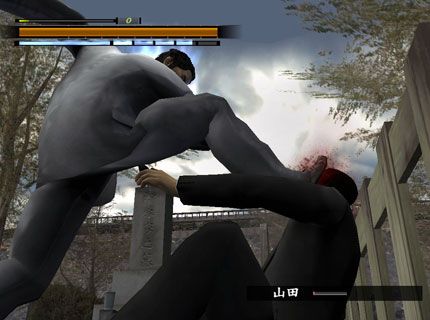 Muramasa: The Demon Blade
Vanillaware are considered the quintessential masters of gorgeous 2D graphics, and with good reason.
Their intense Wii hack'n'slash title boasts wonderful music(thanks to Hitoshi Sakimoto's Baslscape team), a blood-soaked journey through ancient Japan, and some of the most beautiful 2D graphics to ever grace a console.
Persona 4: The Ultimate in Midnight Arena
I'd be lax in my duties if I didn't show Arc System Works some love. Still one of the most prolific 2d fighting game developers, having started with
Guilty Gear
and continuing with BlazBlue, Atlus decided to task ArcSys with creating a fighting game based on the immensely popular Persona franchise.
The end result looks to be another fast-paced example of why 2D has nowhere to go but up, even in the modern-day industry.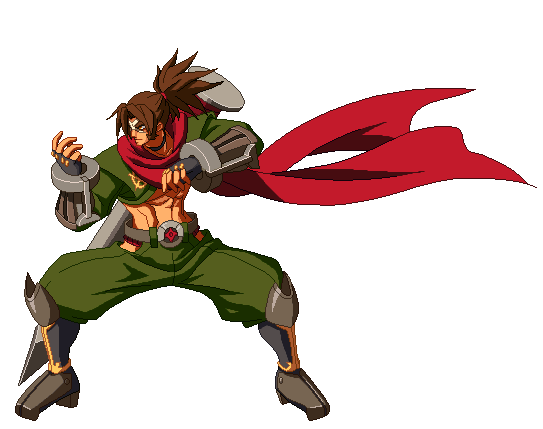 (from 'BlazBlue: Calamity Trigger')
Ys: The Oath in Felghana
Last and definitely not least, Falcom. As with most Japanese devs, Falcom are especially fond of the PSP. With a large install base and similarity to PC development tools, Falcom continue to support the PSP with open arms, and it received some of the best games from their long-running Ys series as a result.
While debatable whether or not
Oath in Felghana
(a reimagining of the third game in the series) is the pinnacle of what the franchise has to offer, it's certainly among the best, and doesn't lack for fast-paced combat, visual appeal, or amazing music.
I really could go on for ages with examples of what the Japanese industry is capable of. There are still a multitude of talented and creative individuals hard at work, developing titles that continue to keep the gaming industry and originality thriving.
For both western and eastern devs alike to constantly put them down at every opportunity is a saddening state of affairs, one that hopefully this gen and forthcoming ones will put a swift end to.
I've left out a plethora of noteworthy titles, of course, but I encourage anyone in the comments section to share examples of what they think continues to help Japanese gaming stand out from the pack.
In brief, some other solid Japanese games I've played this generation(though not without their flaws in several cases):
-Final Fantasy XIII-2 (PS3, Square-Enix)
-Hard Corps: Uprising (PSN, Arc System Works)
-The 3rd Birthday (PSP, Square-Enix)
-Corpse Party (PSP, Team GrisGris/5pb)
-Rhythm Heaven Fever (Wii, Nintendo)
-Nier (PS3, Cavia)
-Bayonetta (PS3, Platinum Games)
And one particular title which I've heard nothing but glowing praise for:
-Vanquish (PS3/360, Platinum Games)