I've been playing a lot of Strange Journey lately, the newest DS version of SMT, which is full of all kinds of new demons. Many of them are brand new to US audiences, leading many to thinking they were completely new to the series.
In doing some research on some of the more interesting newcomers, I learned that wasn't the case.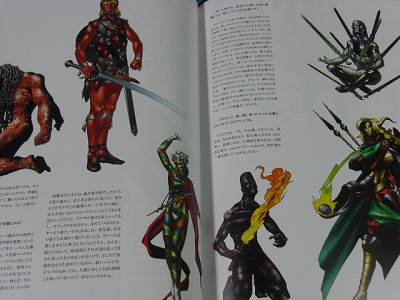 Grendel, Siegfried, and Dionysys, among others, as seen in a Kazuma Kaneko art book. Grendel makes his first US appearance in Strange Journey. Siegfried and Dionysys had theirs in Persona 3.
The additions to the demonary mostly come from some of the more obscure games in the series, notably ones that never came out in the US.

The Hare of Inaba for instance, a rare demon detected through scanning, comes from Devil Summoner: Soul Hackers.



This brutal little beast is a physical monster, leading some to believe it was an homage to the legendary killer rabbit from Monty Python & The Holy Grail.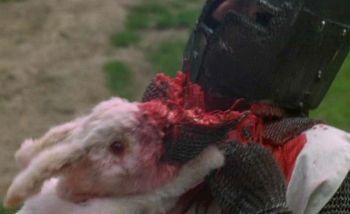 I also happened to play some of the Megami Tensei fantranslation for the NES, which is still in the works(and likely will be for quite some time).

Some of the demons there even seem familiar.



It's quite interesting to see how the demon art has progressed along the way.

The character designs have had their fair share of changes, too.



Some early designs from Shin Megami Tensei: IF shown above, and below, a comparison between the Main characters of SMT II: SNES to PS1.

The SNES designs, as seen below, have more of a hand-drawn look: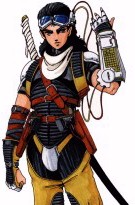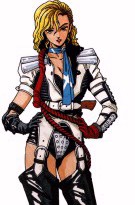 And, the higher resolution art in the PS1 remake: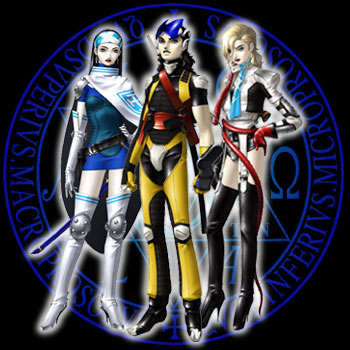 While the new design is certainly crisper, something about the original design just seems more detailed to me.