At Comiket 77,
Shigatake
, the artist behind those silly
Habanero-tan
comics, published a doujinshi that reimagined all of the lumbering statues from Shadow of the Colossus as cutesy girls. Even though most doujin is scanned within days of the convention, images beyond the official ones have eluded the internet. In the interest of bizarre collectibles, I placed an order with
Toranoana
, which seems to have been a good call, because the second printing they put up at the end of January recently sold out.
I just got my copies in today. I was originally afraid of scanning it because I though it would break the binding, but the book's pretty small and held together by staples, anyway. But, I don't have a working scanner, unfortunately, and this isn't exactly the sort of thing I'm going to take back to my parents' house, lest they continue to give me the kind of look they did when they saw me playing
Twinkle Star Sprites
. But I do have a digital camera, so I took pictures of most of the book. They're not perfect quality, obviously, but it's far better than nothing, right? And no offense to Shigatake, of course, but outside of Yahoo Japan auctions, the thing is bloody well sold out on the net, unless there are more printings, which are still damn near impossible (or at least quite expensive, if you go through deputy services like me) for foreigners.
Anyway, this doujin isn't exactly pornographic - some of it is really more for laughes (I hope) - but much of it is...provocative (those bits by the crotches are technically armor plates), so make sure the room is clear of anyone that might judge you. Also, since I don't think the colossi have official names, I just ganked them from a FAQ. There are a couple of other pages with 4-koma comics and two more pages that had small pictures of all of girls/colossi, but I didn't take pics of those.

Colossus 1: The Minotaur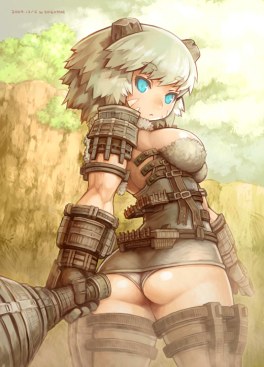 Colossus 2: The Mammoth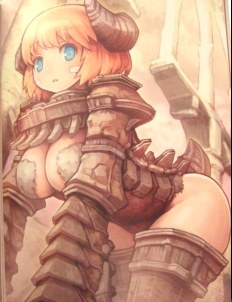 Colossus 3: The Knight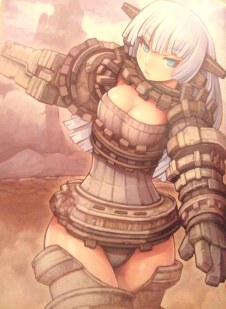 Colossus 4: The Horse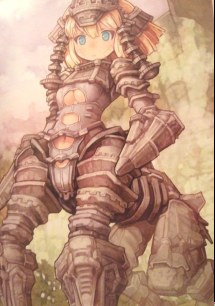 Colossus 5: The Vulture




Colossus 6: The Ancient Minotaur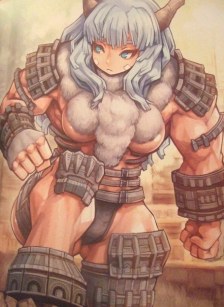 Colossus 7: The Electric Eel




Colossus 8: The Gecko




Colossus 9: The Tortoise




Colossus 10: The Desert Snake




Colossus 11: The Boar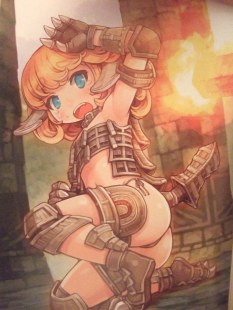 Colossus 12: The Horn-eyed Gorilla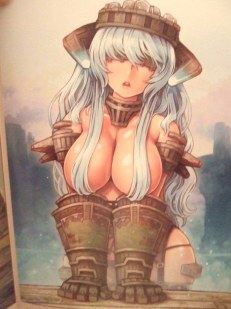 Colossus 13: The Sand Dragon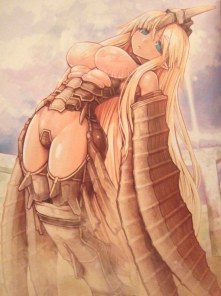 Colossus 14: The Lion




Colossus 15: The Minotaur Sentry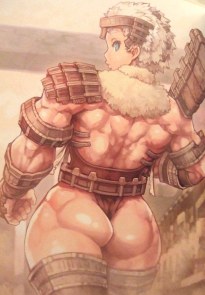 Colossus 16: The Titan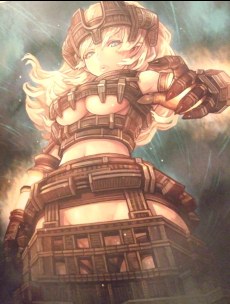 Agro 1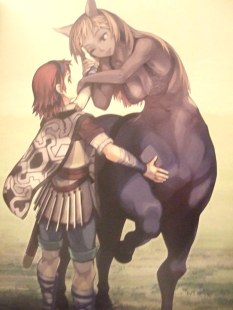 Agro 2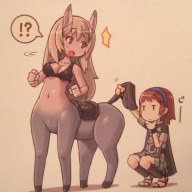 Guest Drawing - Colossus 9: The Tortoise